13 Jun 2022
by panda
Real-time Quick Branding with PPC Agency in Melbourne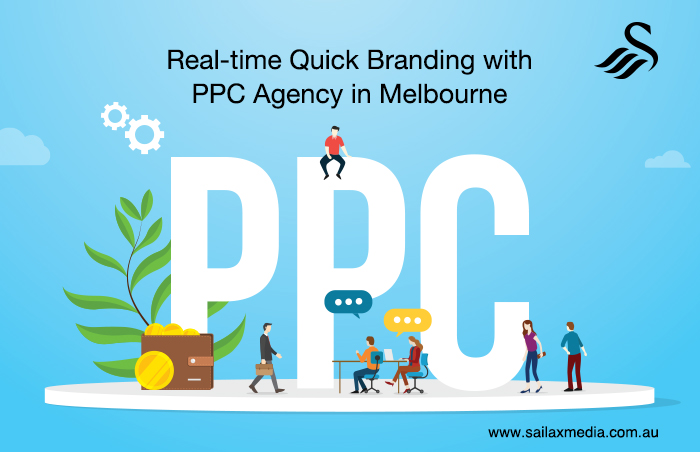 Being a super dynamic area for brands the functioning of digital marketing strategies is changing every day. One of the most effective ways to grow your brand quick and get immediate results must check out the way Sailax, one of the best PPC agencies in Melbourne rolls in the digital marketing field.
Sailax is a PPC management company based in Melbourne, Australia that offers to make your brand search engine visibility accelerated. Before we dive deep into it let's get our basics clear about PPC so that you can comprehend its significance in the digital world.
What is PPC?
PPC is a search model based on paid services to create brand awareness faster. It helps in immediate gains from a targeted set of audiences based on age, gender, location etc. Under the PPC advertisement model, each click is paid hence it's called pay per click.
PPC is not just limited to Google but its reach is to social media platforms too like Pinterest, Facebook and LinkedIn.
Types of PPC ads:
As you plan to subscribe to the PPC services here is a quick overview of the kinds of different PPC ads.
Search Ads
Display Ads
Social Ads
Google Shopping Ads
Search Ads: These appear to the audience who are already looking for your industry niche. These are best for the short cycle of sales.
Display Ads: These are the ads that appear on the Google partnered websites. It's for the people who are looking for similar industries and uses images to attract an audience.
Social Ads: These are the most common and fastest growing advertisement area. This is where ads can be seen on Instagram, Facebook etc.
Google Shopping Ads: These help people view your products and prices even before they open your main website.
There are some of the most common forms of PPC ads but this is a huge playground where more divisions are included like remarketing ads to reach out to the audience who have already been a part of your brand, In-stream ads for YouTube videos, Amazon PPC ads to boost sales and by driving more consumers towards your store, Local services ads etc.
Know the Functioning of PPC Marketing Companies in Melbourne
PPC marketing is based on keyword-based strategies. The valuable and the core of this kind of marketing is the term on which the search is based. The terms and phrases used in targeting under PPC marketing are selected on the following factors:
Search volume
Competition level
Difficulty
These things are based on other various factors like the demography you are targeting, the inclusion of the valuable keywords and the high rate of click which is based on hit and trial too. The inclusion of SEO is also essential.
Quick Tip: PPC marketing is best done by the ppc experts as it's a way more technical area which needs years of expertise to excel without wasting your hard-earned money. Hence save yourself some time and money too. Entrust the experts, Sailax a Melbourne based PPC marketing agency that can serve you with years of experience.
Now that we know what is PPC and its classification in the simplest way it's time to understand why you need PPC ads for your brand.
Increases Brand awareness: If you are looking for your brand to be more visible to your potential audience then PPC ads can be a game-changer as they can target the audience based on age, gender, location etc
Complete customization: These ads can be tailor-made for your brand. You have the freedom to select all aspects of your marketing ways from keywords to audience selection.
Immediate Flow of Traffic: PPC is a great way to get an instant flow of traffic and visits to your brand page. These paid ads can help you kick off fast-paced growth from all the curious and potential consumers. 
No long-term bondage: This is no ongoing marketing strategy. You can try it once and see if it works for you. There is no getting stuck with it for months. There can be changes programmed with every renewed PPC campaign.
Quick results: The best and everyone's favourite reason to subscribe to PPC services is quick results. A lot of brands have also seen the overnight result too. This is one of the best marketing tools one can get in digital marketing. 
Easy personalization: The best way to stand out in the crowd is by having your own to walk on. You can excel by customizing your campaign as needed. You can customize everything in PPC the keywords used, audience targeted, location-targeted etc
Other benefits flow in too like getting qualified leads, connecting with local customers, increase site traffic quickly. Your brand needs to gain its ground with our PPC campaigns amongst the audience then this is the green light to just go for it. Are you ready to get started with our PPC marketing journey and get the best results you have ever witnessed? At Sailax you get all the PPC marketing services you need to make your brand known amongst the people. Get in touch with the best PPC company in Melbourne to increase your audience reach and unlock the growth your amazing initiative deserves with Sailax.