In the era of innovation where technology advances rapidly, and consumer needs change with a blink of an eye, one has to be a digital wiz to cutthroat.
We aim to be one with the masses to design a holistic strategy that will create a rewarding user experience, ie, a successful campaign. 73% of consumers look for your social media handle to understand more about your product/service and learn from other users' experiences. Social Media Optimization is something your business just can't live without!

Comprehensive

SMO Strategy
3.5+B people all over the world are active on social media. By the time this information gets to you, the numbers would increase by almost 25%. If you are looking for cheaper alternatives that immediately boosts revenue for your business, social media optimization will prove to be significantly the best option. It reaches your target audience undoubtedly and identifies your potential customers.
Attract Relevant Traction
Social media Optimization helps you connect but converse with current and/or prospect customers. However, to make your brand matter on social media, all your channels should be highly optimized to attract relevant traction.
Social Media Creativity that

multiplies Your leads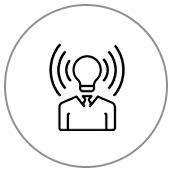 Brand


Awareness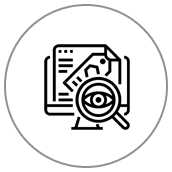 Social

Media
Audit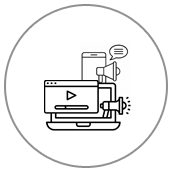 App

& Video
Promotion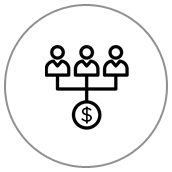 Lead


Generation

E-Commerce


Promotion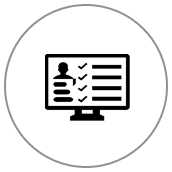 Online

Reputation
Management

01
UNDERSTAND
A deep understanding of your business, ideologies, values as well as your competitors' social media strategy helps us understand well enough what message needs to be communicated to your current and/or prospect customers that will trigger the buying decision.
02
Strategise
Leave it to us to keep your social media channels trendy. We design sophisticated campaigns that might get executed in a short period of time but stay impactful in the long run.
03
Implement
Know that a superb job is being done when social media channels being handled by third party agencies don't look that way. That's what we bring to the table. With careful and constant efforts put in by us, your channels remain trendy, up-to-date and look authentic.
We are Great Listeners
We are committed in mind and heart. We strive to discover future potentials and design experiences across multiple touchpoints. We aspire to craft digital solutions with action steps that might surprise you.