25 Apr 2022
by panda
Promote Your Brand With Social Media Agency, Melbourne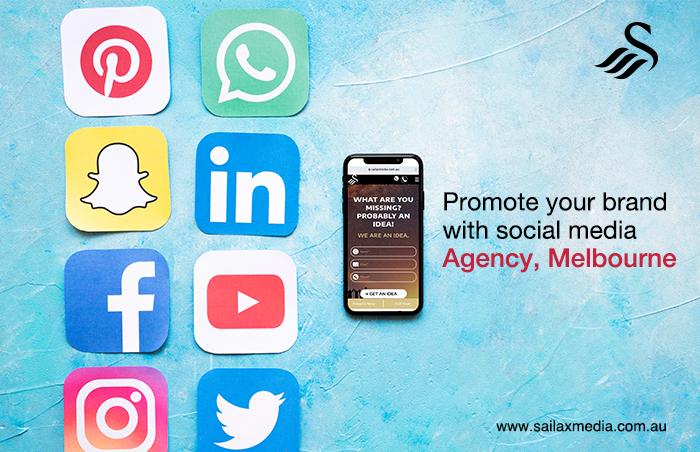 Social media channels are grand in contemporary times. They are the most influential platform that exists in the internet-driven era. If you dream your brand to excel in this age of the internet and social media then partnering with the right social media agency in Melbourne is necessary. Social media presence is important and building it every day to outgrow your competitors is also important. Social media usage has grown and will keep growing exponentially and if you haven't unleashed it now then we assure you that there is a huge crowd of potential consumers out there looking for your brand. All you need is to project it right on social media with Sailax Media.
At Sailax Media our experts in social media marketing are enrolled to offer their experience in different aspects of business-to-consumer as well as business-to-business. Our team offers a versatile, result-driven, analytics-based approach that assures the growth you have been dreaming about. Social media marketing at Sailax Media is for both small as well as large businesses. We offer innovation and chase result-oriented success. It attracts more revenue and a better flow of traffic looking for your brand and the drop of next products. Being the best social media agency in Melbourne Sailax Media team offers amazing results like:
Better Online Presence
We revamp the way your brand looks on social media platforms like Instagram, Facebook, LinkedIn, and Twitter. We follow an effective and active approach that keeps your presence active and generate better engagement. Our team manages your handle and keeps your brand alive on social media 24/7.
Audience Targeting
No matter how amazing your content looks, or how hard you are working on your social media identity it won't generate the desired conversion if the right audience is not targeted. How to do that? Don't worry we take care of that on Sailax Media. Our approach is all about targeting the kind of audience your product will attract.
Absolute Brand Control
Social media marketing is a tailored approach to ensure the amazing functioning of your online identity. This means we control the brand value, budget, content, etc. Our expert team can make your audience hooked to your brand page and make changes according to the customer needs by enabling the use of the latest features.
Sailax Media expert team of social media agency, Melbourne ensure that your social media grows for sure. It offers the following growth:
Build a unified brand
Attack better audience engagement
Control your virtual community
Boost sales through virtual channels
Bring down business expenses
At Sailax Media, Melbourne our team of experts is always in the process to learn the dynamic of social media as this virtual platform doesn't suffer from stagnation. Our social media marketing consultants ensure that the latest features and technology are incorporated into our journey of making your brand powerful. Partner your brand with Sailax Media and witness the growth yourself!